Energy Assistance
For those who qualify for energy assistance, Hi-Ho readily works with a number of state, local, and town agencies and programs. Please see the list of towns and corresponding contact information below.

Action for Bridgeport Community Development, Inc. (ABCD)
1070 Park Avenue
Bridgeport, CT 06604
Mon, Wed, Fri 8:30-4
Tues & Thurs 9-6
Contact Information:
Tel: (203) 366-8241 ext. 3239
Fax: (203) 394-6175
Web site: www.abcd.org
Towns Served:
Bridgeport, Easton, Fairfield, Monroe, Norwalk, Westport, Stratford, Trumbull.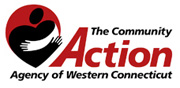 The Community Action Agency of Western Connecticut, Inc.
66 North Street
Danbury, CT 06810
Hours: Mon-Fri 9:00am-5:00pm
Contact Information:
Tel: (203) 744-4700
Fax: (203) 790-9693
Web site: www.caawc.org
Towns Served:
Bethel, Darien, Newtown, New Canaan Redding, Ridgefield, Stamford, Weston, Wilton

Team
Mon-Friday 8:30- 4:30 pm
Contact Information:
Web site: www.teaminc.org
Towns Served:
Derby, Milford, Orange, Oxford, Seymour, Shelton